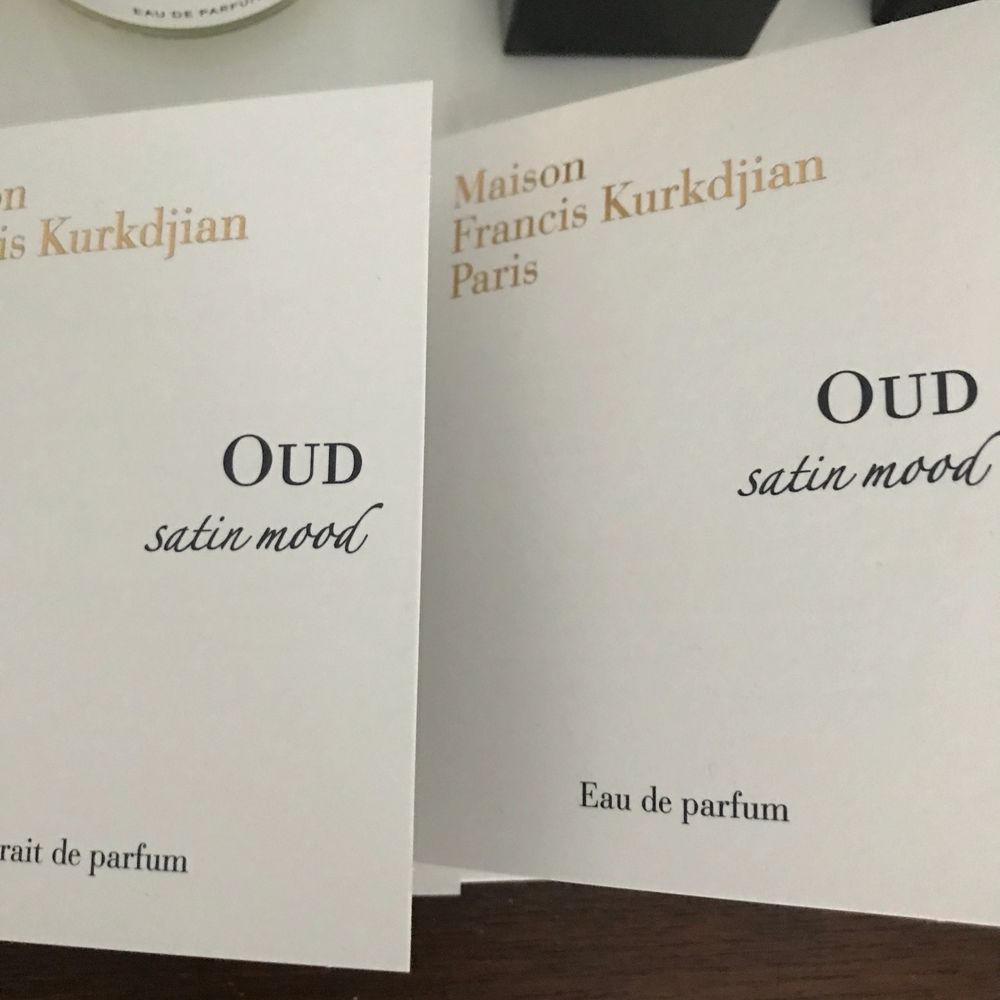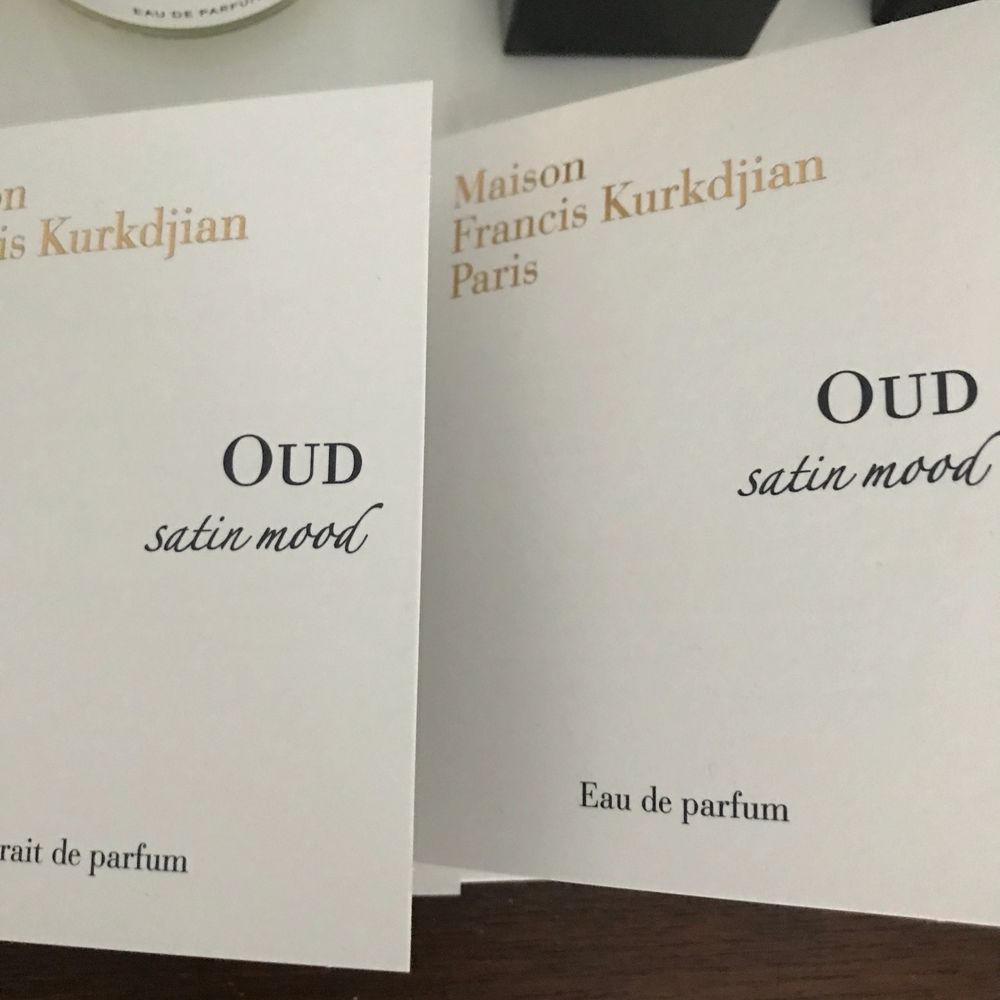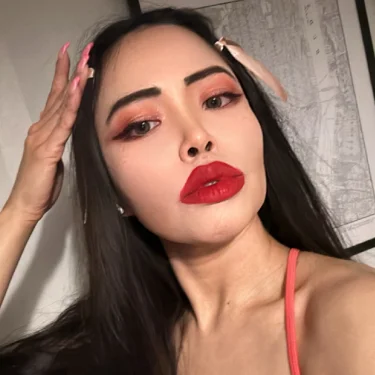 TWO (2) MAISON FRANCIS KURKDJIAN SATIN MOOD SAMPLES EdP + Extrait
Sprayed once! Super luxe perfumer Maison Francis Kurkdjian fragrance sample in 1. "Oud Satin Mood - EdP." Oud Satin Mood's notes include Violet, Laotian oud, Bulgarian rose, Turkish rose, Vanilla, Amber. Review and rating from Fragrantica: Perfume rating 4.3 out of 5 with 2,195 votes on Fragrantica. "As many before me have said, this is Turkish delight with oud and violet. The oud is really refined and toned down but it is there and the violet appears in the middle and it gives a clean vibe. Overalls this is a really classy, refined, well blended perfume. It projects like a monster and it lasts." 2. "Oud Satin Mood - Extrait de Parfum" Oud Satin Mood Extrait's notes include Violet, Geranium, Ceylon cinnamon, Bulgarian damask rose essence, Tunisian centifolia rose absolute, Laotian oud. Vanilla. Review and rating from Fragrantica: Perfume rating 4.5 out of 5 with 549 votes on Fragrantica. "This is the darkest of nightshade rose, a vampiric rose, a rose whose green vitality has been fixed, inverted, crystallized into a lustrous garnet bloom through the introduction of rich, woody-medicinal oud of the highest quality. The intense violet—a crystalline bell jar—adds a cool, clean, melancholic powder, and the vanilla and sandalwood form the creamy-smoky base, an incredible mahogany plinth supporting the central gemstone. Oud Satin Mood Extrait is such a beautiful fragrance, showcasing the rose and oud." Nypris €195 for 2.4 fl oz for EdP and €275 for 2.4 fl oz for the Extrait so this is essentially Nypris €4.75 for 0.06 oz / 2ml excl. frakt times 2 samples.
| | |
| --- | --- |
| PRIS | 120kr |
| STL | N/A |
| Kategori | ovrigt |
Hur funkar Plick?
Hur köper jag på Plick?
Köp din nya outfit på Plick. Tänk på de där skorna eller den där klänningen du alltid drömt om men inte riktigt haft råd med. Börja med att skapa en profil. En sökning bort kanske du hittar drömplagget till en tiondel av priset. Vågar du chansa på att inte skapa ett konto?
1. Sök
Öppna dörren till 100- tusentals second handplagg
2. Snacka
Kom överrens med säljaren och plagget kan bli ditt på några sekunder!
3. Köp!
Hur säljer jag på Plick?
Sälj dina bortglömda favoriter i appen. Har du tänkt på alla gamla favoritplagg som hamnar längre och längre in i garderoben? Med Plick får du en chans att ge dem nytt liv och dessutom tjänar du en slant på det. Din garderob kan vara en guldgruva för någon annan!
1. Fota
Fota plagget på dig själv eller häng det på en galge.
2. Tagga
Beskriv ditt plagg och gör det tillgängligt för andra fashionistas
3. Sälj!